Links and Tools
PCM is usually contained by .WAV as a files for computers/media players, .m2ts for Blu-ray Discs, .VOB for DVDs and .CDA for Audio CDs.
WAV is very popular because uncompressed WAV files are large, so file sharing of WAV files over the Internet is uncommon except among video, music and audio professionals where the uncompressed form has become the most popular of all audio formats and, for most, high speed large bandwidth web connections are commonplace. Many audio and music software manufacturers now favour it as their default file format though others are often supported. The high resolution of the format make it suitable for retaining first generation archived files of high quality, for use on a system where disk space is not a constraint, or in applications such as audio editing where the time involved in compressing and uncompressing data, and the losses in quality of such conversions are a concern.
Blu-ray uses the .m2ts transport stream for audio. There's software like VLC, AVS Video Editor, Apple's Final Cut Pro, Sony Vegas that can read and edit these files. You can convert .WAV files to .m2ts without loss of compression.
Specifications http://www.blu-raydisc.com/Assets/Downloadablefile/2b_bdrom_audiovisualapplication_0305-12955-15269.pdf
How to control internal/external hardware using Microsoft's Media Control Interface. Contains information about, and specifications for the implementation of LPCM used in WAV files.
https://www.tactilemedia.com/info/MCI_Control_Info.html
More technical info about PCM
https://www.loc.gov/preservation/digital/formats/fdd/fdd000016.shtml
Tech info about LPCM.
https://www.loc.gov/preservation/digital/formats/fdd/fdd000011.shtml
Multimedia wiki page about PCM and its features and varieties.
https://wiki.multimedia.cx/index.php?title=PCM
PCM related programs
µSoundPlayer
Compact audio player, which plays most of audio formats & also: online radio, module files(IT/MOD/XM/S3M/UMX), Uncompressed PCM (Unsigned 8-bit/16bit/32bit(laggy)). I brought it as "minimal size, general functionality, no more".
Features
Over 2MB distribution size
MP1/2/3/OGG/AIFF/OGG/WAV/SPX/FLAC/etc.. playback
RAW PCM u8/sw/uw/ub/sb/raw playback
MO3 mod/xm/it/umx playback
CUE Reading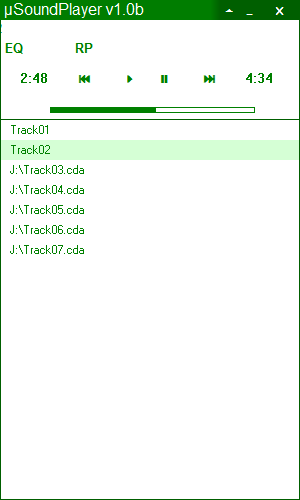 SBStudio PAC player
libpac is a library to decode SBStudio PAC music modules into a stream of integer PCM audio data. The package contain the library itself, a CLI player, and plugins for XMMS and Winamp.
http://libpac.sourceforge.net/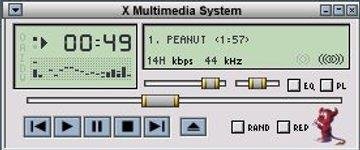 ePlay
ePlay is an Audio-Player similar to iTunes. Due to the fact that it uses java, it is completely platform independent. It currently plays PCM (Wav), MP3 and OGG Vorbis. The playlist control will be easy to use but very efficient.
https://sourceforge.net/projects/eplay/
AVS Video Editor/Audio Edtiro/Audio Creator
Edit and create videos for Blu-ray, DVD, and others. Supports PCM via M2TS, VOB and others.
BDMovie Maker V2.00 (FREEWARE)
Simple Blu-ray authoring program that supports Uncompressed PCM audio.
http://www.effectmatrix.com/bd-movie-maker/index.htm
Cdrtools
A collection of independent projects of free software/open source computer programs, created by Jörg Schilling and others. It is also released as a part of Schily Tools.
http://cdrtools.sourceforge.net/private/cdrecord.html
http://schilytools.sourceforge.net/
Audio QSPI
A library to open and play Microsoft WAV audio PCM files from Quad-SPI memory on Feather M4 Express.
https://github.com/barry-ha/Audio_QSPI
CD+G Karaoke Tool
https://www.powerkaraoke.com/src/prod_karaokecdgcreator.php
CD-izi Authoring Tool
https://www.theworldofcdi.com/open-source/cd-izi-authoring-tool/